The right frame can make your photos sing. Each of these five very different styles can amp up your gallery.
Full frame texture
Crafted from resin and stone powder and finished in a rich metallic gold tone, this frame is rich in detail and will add more than a few grams of gravitas to your photo display.
The Plant Gallery, 9401 Airline Highway, New Orleans, (504) 488-8887, theplantgallery.com. Vintage-style gold 4 x 6 picture frame, $20.
Pearl Balance
Who would have thought that a picture frame could be such a discreet genius? This one balances the layers of detail – a frame enclosing a row of pearls surrounding another frame – with the subtlety of a soft whitewashed finish.
Miss Smarty Pants, 5523 Magazine St., New Orleans, (504) 891-6141, misssmartypantsnola.com. 5 x 7 CBK Inspired Home Weathered Wood Frame, $43.95.
Gilt-y as loaded
Gold and bamboo: two proven design and decorative elements. As these stylish photo frames show, putting them together creates a look that's both classic and fresh.
Judy at the Rink, 2727 Prytania St., New Orleans, (504) 891-7018, judyattherink.com. Faux bamboo picture frames in a gold finish, $24 for the 4 x 6, $32.50 for the 5 x 7.
Three times the charm
Unlike heavier frames that can dominate photos in a gallery wall, these round frames suspended from gold chains make a cohesive yet light and airy gallery grouping.
Wayfair, wayfair.com. Set of three Fotochain gallery-style hanging frames for 4 x 6 pictures, $46.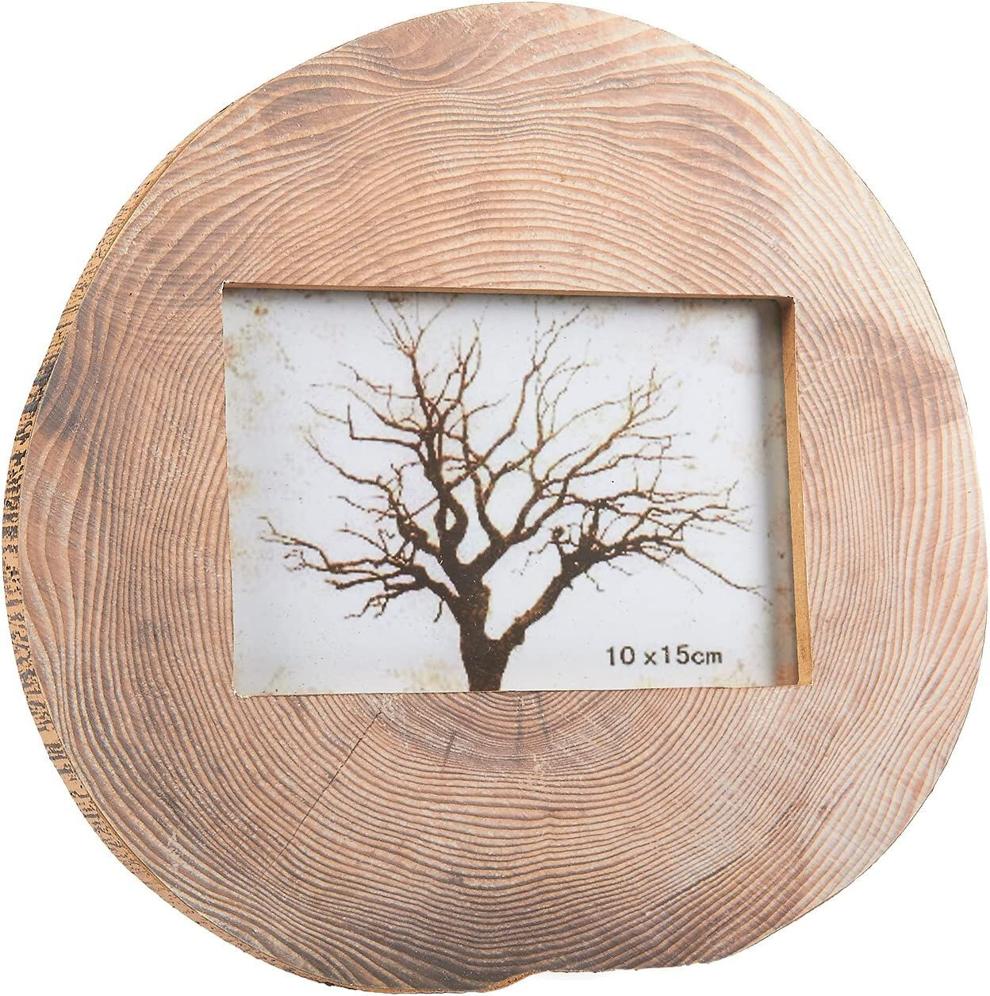 Slice of life
A natural statement maker, the tree trunk ring design of this beautiful wooden frame is a charming and affordable way to showcase a prized photo.
Amazon, amazon.com. Juvale rounded wooden frame for 4 x 6 pictures, $12.99.
You don't have to have a designer's eye to start adding color. Use these pieces as easy inspiration to start experimenting.
Dress up your decor with these fashion trends