You've worked hard to find the right TV for your home. Now comes the even more difficult part: choosing the furniture that goes with it. If you're not sure which TV console design might be right for your home, here are some tips to get you started!
1. Freestanding TV cabinets
The easiest way to house your TV is with a freestanding TV stand, which you can easily buy off the shelf at a wide range of prices and designs. This TV console design generally takes up less space than built-in consoles.
Another big plus is that a freestanding TV stand gives you more flexibility to rearrange furniture in the space. If you're someone who likes the ability to do more with your living room, this TV console design might be right up your alley.
2. TV consoles with storage solutions
What if you wanted your TV to be the centerpiece of your living room? Built-in console tables are a great way to get custom furniture that matches the layout and aesthetic of your home. Additionally, custom TV console designs often offer more storage space than standalone options. If you're looking for a big statement piece that can double as a storage option, consider a built-in console table.
Not the biggest fan of closed carpentry? Opt for TV console designs that feature open shelving. This way you can have more storage space without compromising your preferred aesthetic.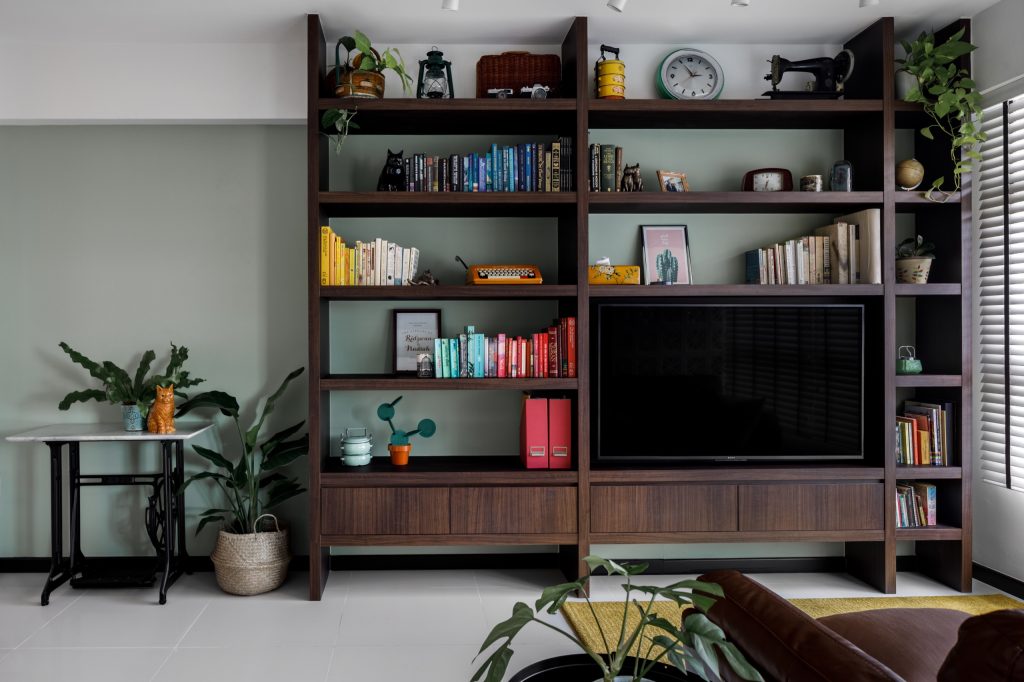 3. Floating TV Consoles
If you're a fan of the minimalist look, consider trading storage space for style, with a sleek wall-mounted floating TV console. This TV console design can be a good option if you already have storage options elsewhere and want to keep the space as clean as possible.
Do you have any other tips for choosing a TV console design? Let us know on Facebook and Instagram!
For more interior inspiration, check out Design Ideas and Home Tours!