the house of a thousand faces
OOIIO Architecture plays with bold geometries for "LLO House", a single-family dwelling in Valdemorillo, Spain. The final composition is presented as a series of angular volumes that interconnect and point in different directions, framing panoramic views of the mountainous landscape around Madrid. The presence of several trees and rocks on the property was a great challenge which led the team to gently intervene in the existing vegetation with a design that slips through it. Taking the form of a large spatial windmill – as mentioned by the architects – the project aims to open up to the horizon but also becomes itself a sculpture with expressive forms of materials and forms. From the point of view of a passer-by, the house emerges with vague limits and invites you to gradually discover them by going around them.
"Walking through the building, a passer-by discovers that the house is never the same, it has a thousand faces. shares the Madrid studio. "It's a house that looks towards many different points, and also, when you look at it, it will always appear different, depending on the time of day, the season and the position. You will always see a different house. A nuance, a shadow that casts with a specific inclination, but never the same as before.'all pictures of Javier de Paz
Variety of forms and materials in domestic residential architecture
The functions are distributed in the different masses, each of them opening generously in different directions. The core of the building is a double-height space that embraces the staircase and acts as a connector between the two levels. The imposing geometries of the project are softened by a skin of clay-like ceramic pieces in reddish and grayish tones and gently integrate the building into its natural setting. At the same time, its subdued color scheme creates a pleasant contrast with the pops of green in the backdrop. The interior, also designed by OOIIO Architecture (more here), exhibits a similar character following earthy tones expressed in the spaces. A series of terracotta mosaics combined with wood in natural and mint green tones are strategically positioned in the central staircase, living room or kitchen furnishings, achieving aesthetic continuity between indoors and outdoors. .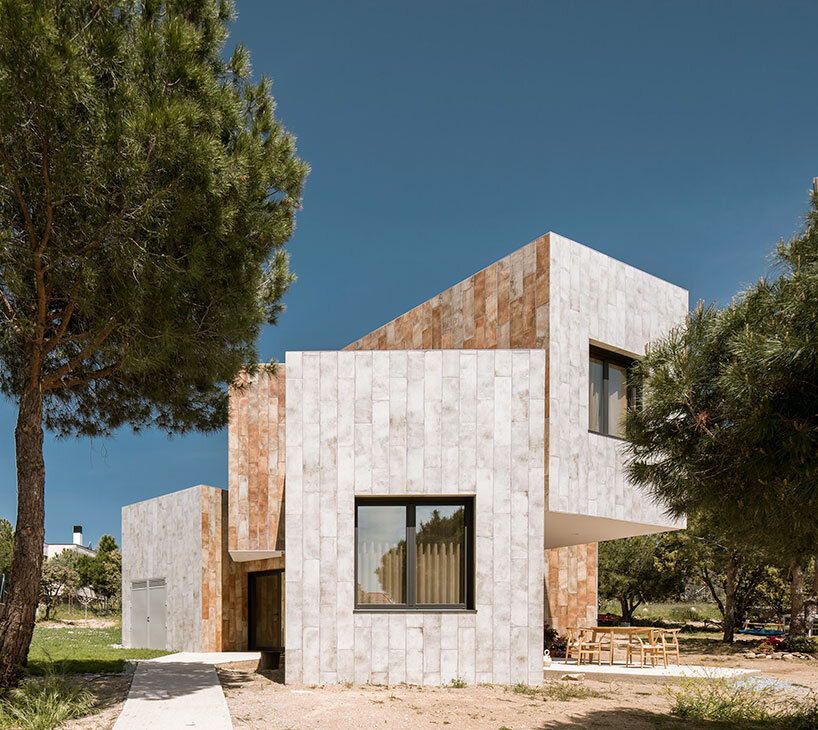 the functions are divided between the different masses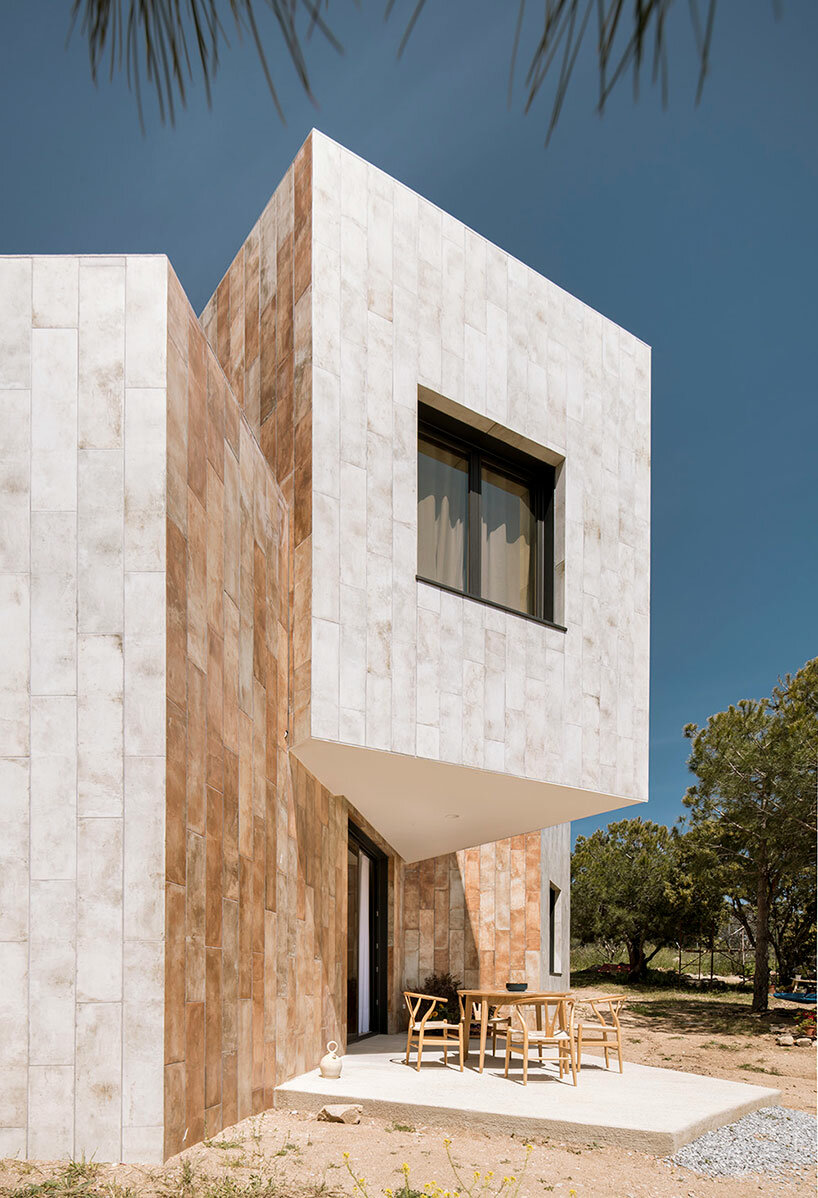 the house appears different depending on the viewing angles